I have been requested by Jay Cooney to weigh in on the subject of the Minnesota Iceman again. I have a couple of pertinent links on the topic.
http://www.huffingtonpost.com/2013/06/28/minnesota-iceman-photos_n_3517680.html
Minnesota Iceman: Mysterious Frozen Creature From '60s Resurfaces At Museum (EXCLUSIVE PHOTOS)
06/28/2013 2:05 pm EDT
| Updated:
06/28/2013 2:15 pm EDT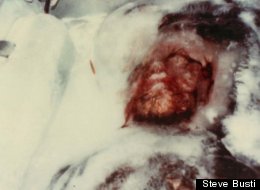 In the 1960s, the "Minnesota Iceman" was paraded from mall to fairground, leaving rumors of Bigfoot, missing links and government conspiracy in its wake.
Then, just as quickly as the 6-foot-tall frozen beast surfaced, it vanished -- until now.
Earlier this year, Steve Busti -- owner of the Museum of the Weird in Austin, Texas -- bought the ice man from the family of its original owner in Minnesota. He's going to once again reveal the ape-like creature to the world
starting July 3 at his museum
.
Before his big purchase, Busti spent the last two years researching the Minnesota Iceman and trying to pin down its location. He found that the original exhibitor, Frank Hansen, had it in a freezer at his home for decades after its last showing. It's still unclear why the big, hairy popsicle's tour abruptly ended.
Somehow, Hansen managed to keep Mr. Freeze out of the public eye until he died about 10 years ago. Busti also learned that rumors of the Minnesota Iceman being discovered in Siberia were untrue.
"[Hansen] shot it in Wisconsin -- its eyeball's blown out and its arm is broken," Busti told HuffPost Weird News. "I couldn't believe it had been in Minnesota the entire time."
Hansen froze the remains and put them on display. What's not explained, however, is what the Minnesota Iceman really is. It's big. Hair covers its entire body. And it doesn't look too happy. It's easy to see why many continue to think it's proof of Bigfoot, and why others think it's simply a primate. From Wisconsin.
Below are two never-before-seen photos from Hansen's collection in the late 60s. Busti wouldn't show us photos of the Minnesota Iceman in its current state. You'll have to head to Texas to see for yourself.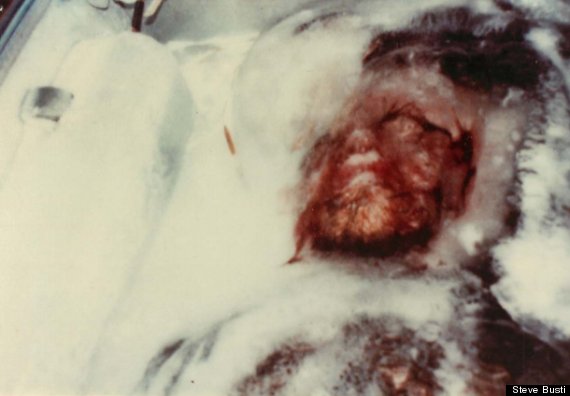 A never-before-seen color photo of the Minnesota Iceman's face from the 60s.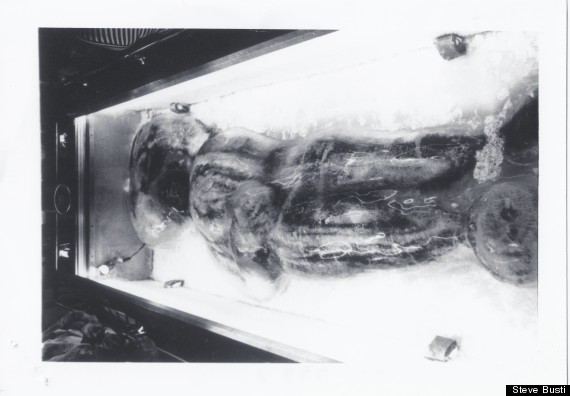 The Minnesota Iceman's FULL BODY
[This article is entirely about the original body and gives no specifics about the current model so there is no way we can make ans tort of a comparison. All of the photos are from the 1960s exhibit and none shows the model that the museum actually owns. So we have no way of knowing if it actually is the same Iceman. Really.]
And then I got a notice of a talk-show broadcast being done on the subject Sunday night through this notice:
Join Monster X Radio this Sunday night as Shane, John, and myself welcome our guest who is the recent owner of the Minnesota Iceman and a few other artifacts in his Museum of the Weird, none other then Mr. Steve Busti.....



http://

monsterxradio.blogspot.com/

2013/07/

minnesota-iceman-with-special-g

uest.html
Thursday, July 11, 2013
Minnesota Iceman With Special Guest Steve Busti - 7/14 7PM EST
Join us Sunday as we discuss the Minnesota Iceman and more with Steve Busti. Steve recently purchased the Minnesota Iceman and is putting it on display at
The Museum Of The Weird.
Listen live here:
Monster X Radio
We will be taking callers the second hour of the show.
Call in to speak with the host: (323) 679-0921 Press 1 to Talk
[This at least shows the actual model being presented as the original Minnesota Iceman. A detailed comparison of photographs of the original with this model is currently underway and if I hear of any significant findings I shall supply them. As far as I can tell there are several significant differences which spring to my mind since I know of the reports of the original so well, but I shall hold off commenting until the comparison is professionally well and done with it. Best Wishes, Dale D.]